When I left the Bulgarian town of Harlovo I expected the road to Istanbul would be straight-forward and easy to ride. With meeting Anna there on my mind I happily pedaled on — and had to learn the hard truth.
The way out of Harlovo was one of the Bulgarian country roads I had gotten to know by then. A good amount of traffic but at reasonable speeds and with enough space on the side for a cyclist to survive. I had tail wind and quickly reached the border town of Swilengrad, where road signs say things like "Turkey 10km" or "Greece 3km".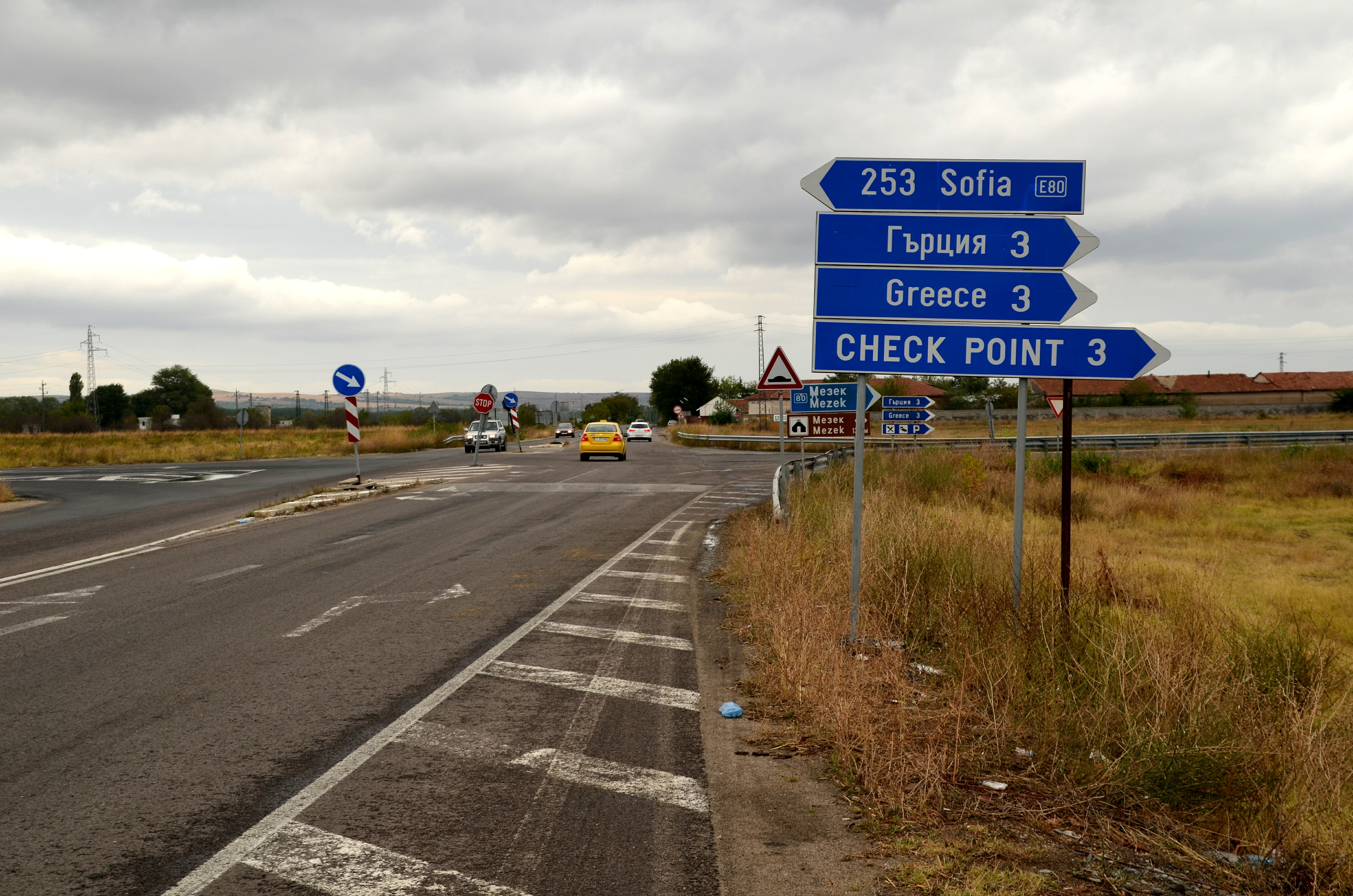 Entering Turkey
It felt good. After recent political tensions I was curious to see how easy it would be to cross the land border to Turkey. It turned out to  be really easy after I passed the 6km long line of trucks waiting at the checkpoint.
Of course the border guards were surprised to see a cyclist squeezed between a camping car and a shiny yellow BMW M3, but they quickly checked my ID card and waved me through. I caught the last bit of free EU roaming to send a text using the Bulgarian 3G network and then continued to Edirne.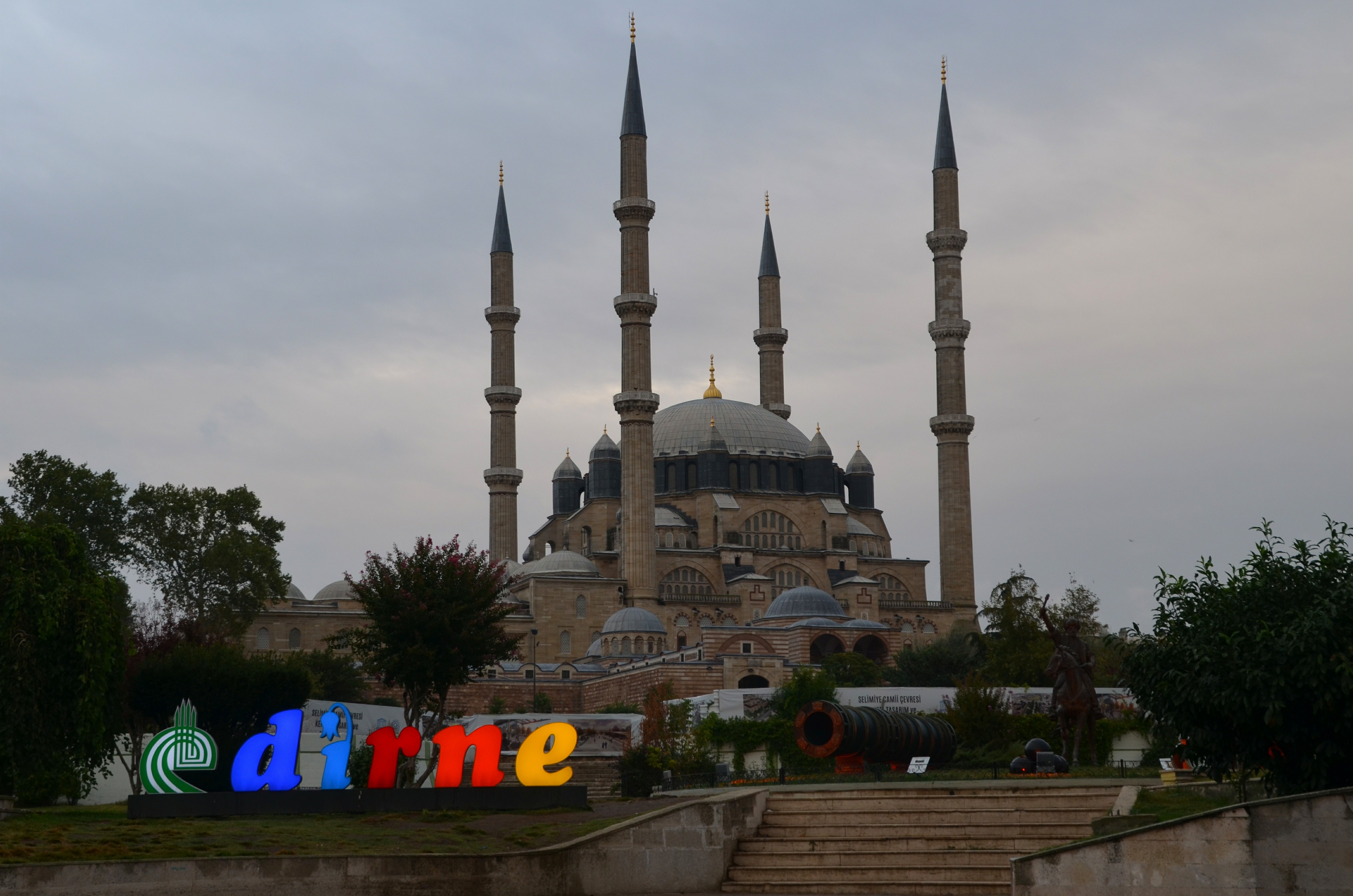 The fist city on the Turkish side was a huge surprise for me. I expected Edirne to be a small forgotten place somewhere in the no-man's land of the EU's outermost Schengen border. Instead, I arrived in a bustling town rich of culture and history and good food.
Edirne has three major mosques overlooking the well renovated old town, the oldest one dating back as far as the 14th century. Since I could find nowhere to camp (locals advised against camping around town because of wild dogs) I found a room in a small hotel downtown and used the remaining daylight to visit the mosques and the old bazaar.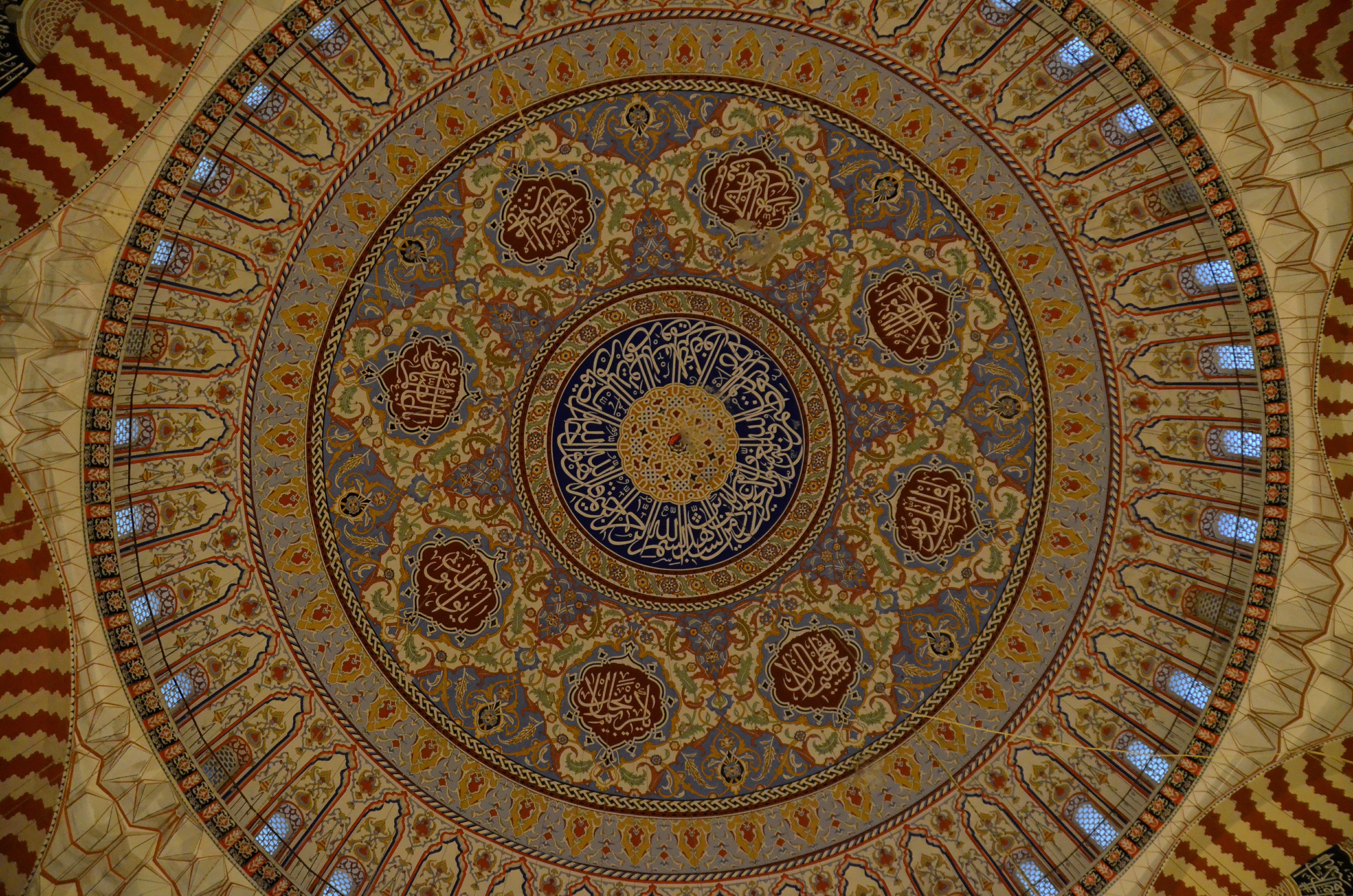 And this is where the hard truth kicked in. Edirne and Istanbul are connected with about 250km of highway as well as a country road which runs parallel to it. "Great," I thought, "That's the way to go." Here is how the so-called country road looks like: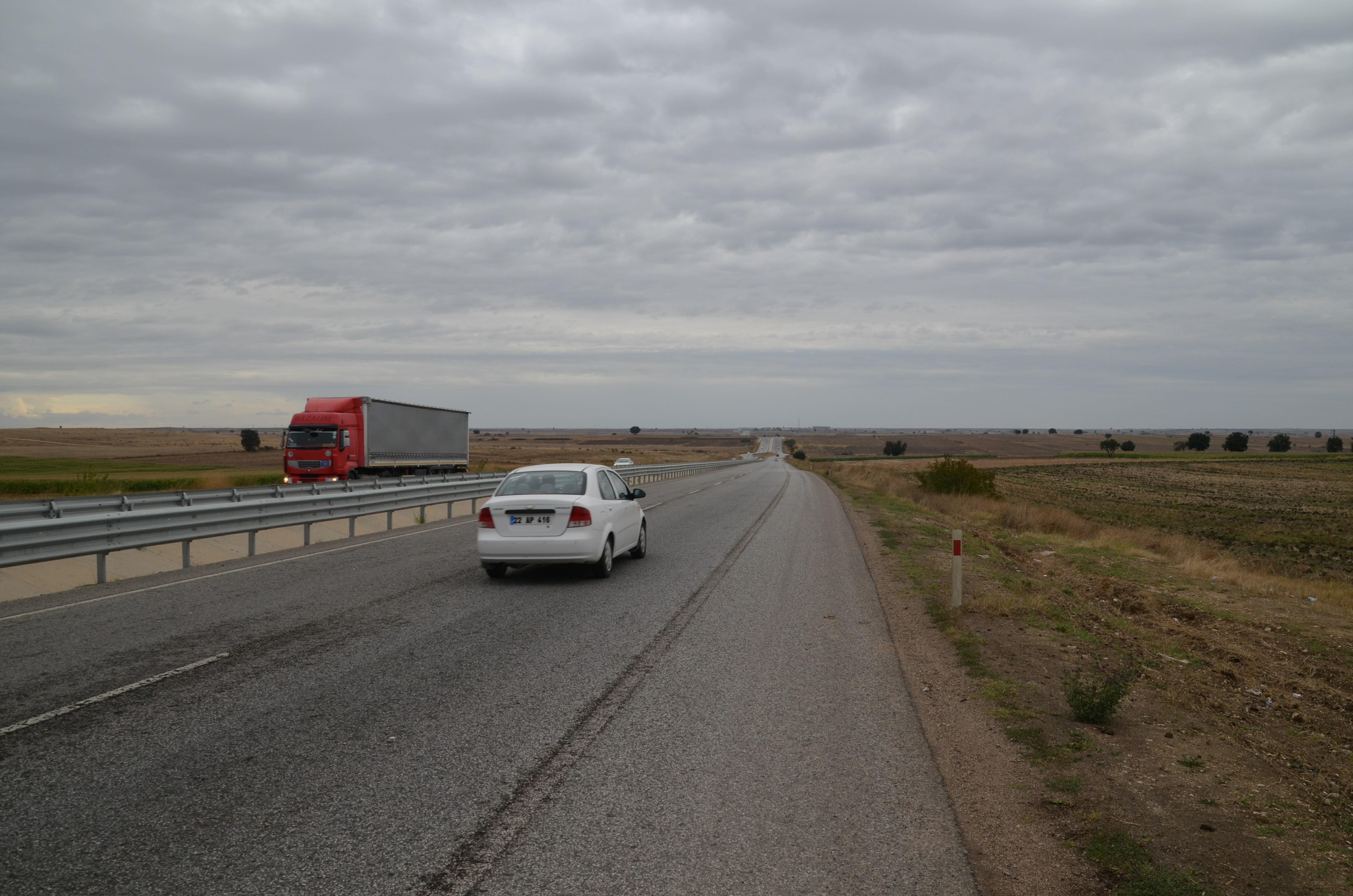 I wondered why they even built the highway. In any case, the traffic was so  intense and the trucks so fast that I quickly decided I had to find a different way to get to Istanbul. The map showed a number of smaller roads heading south towards the coastal town of Tekirdağ which is then linked to Istanbul. I immediately loved the idea of seeing the coast, ignoring the fact that I had no idea what small Turkish country roads can do to a bike.
After two dozen kilometers on good tarmac and lots of friendly waving from villagers, the road turned dusty. Well, that's why I bought a stable bike with large 40mm tires, right?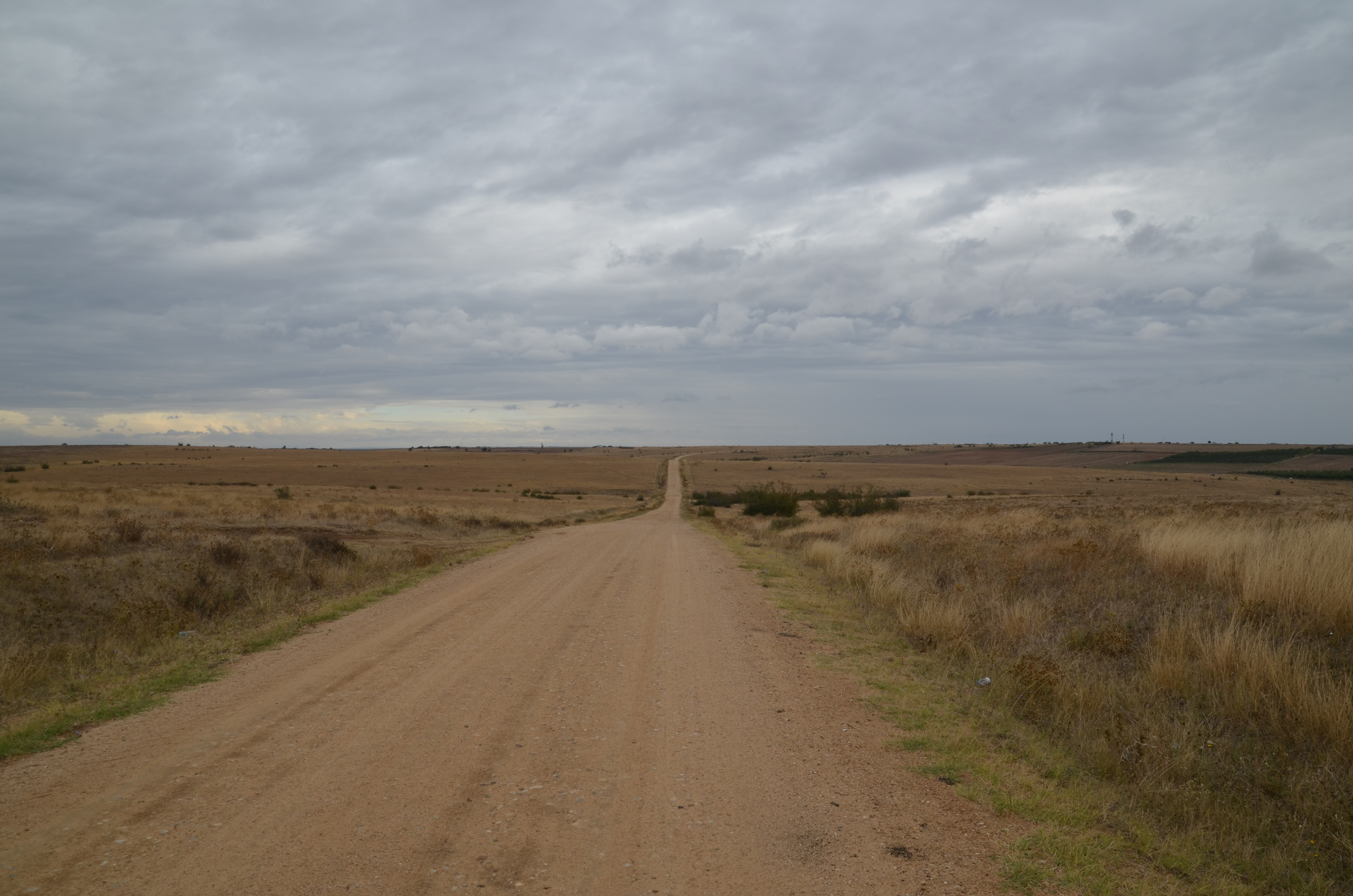 They were of no use. After it started raining the dust turned into mud so thick and sticky that I had to get off and push my bike through. A few kilometers further the mud started to get stuck in between wheels and mudguards, making any movement impossible. It took me over an hour to scrub off the mud with a stick and push the bike to the end of the dust road into the next village, where an incredibly kind petrol station owner helped me clean my bike, my bags and myself from all the dirt.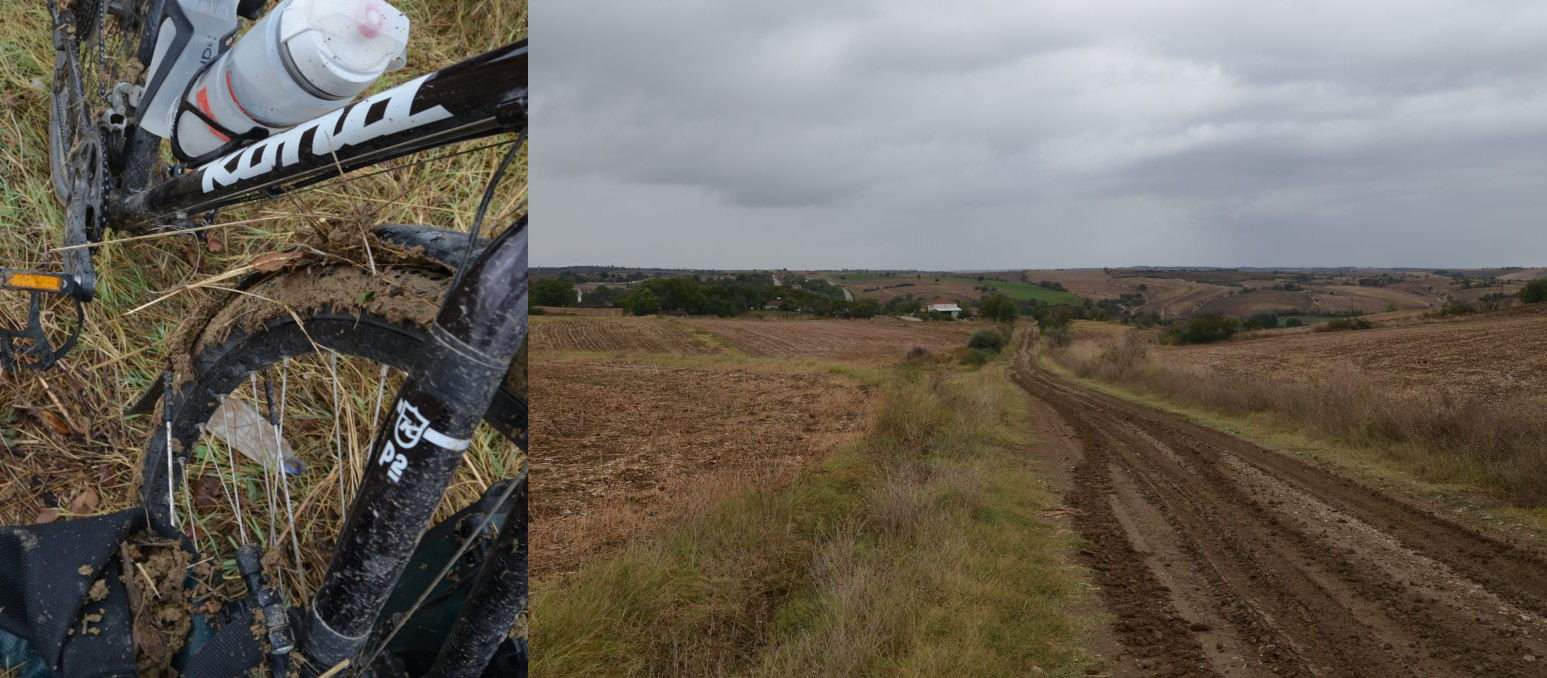 When I reached the sea the next day it was clear that I would never make it to Istanbul in time to meet Anna. After another frustrating 20km on another highway I decided to jump on a bus and save me the last 100km to what is the world's 7th largest city.
Istanbul
I knew Istanbul was big. But I had no idea just how it feels to cycle through a completely chaotic place with officially 14 million residents (unofficial estimates speak of 20 million). What's more, Istanbul is called the city of seven hills. What an understatement! The whole place is a constant up and down with narrow roads so steep that I didn't dare to cycle them downhill for fear to fall off.
The car traffic in Istanbul is so horrifying that I start losing my so far unshaken belief that deep down no car driver wants to kill a cyclist. I think in Istanbul some might. (One cycling shop owner confessed to me that, despite him selling bikes for a living, he would never ride one in Istanbul himself.)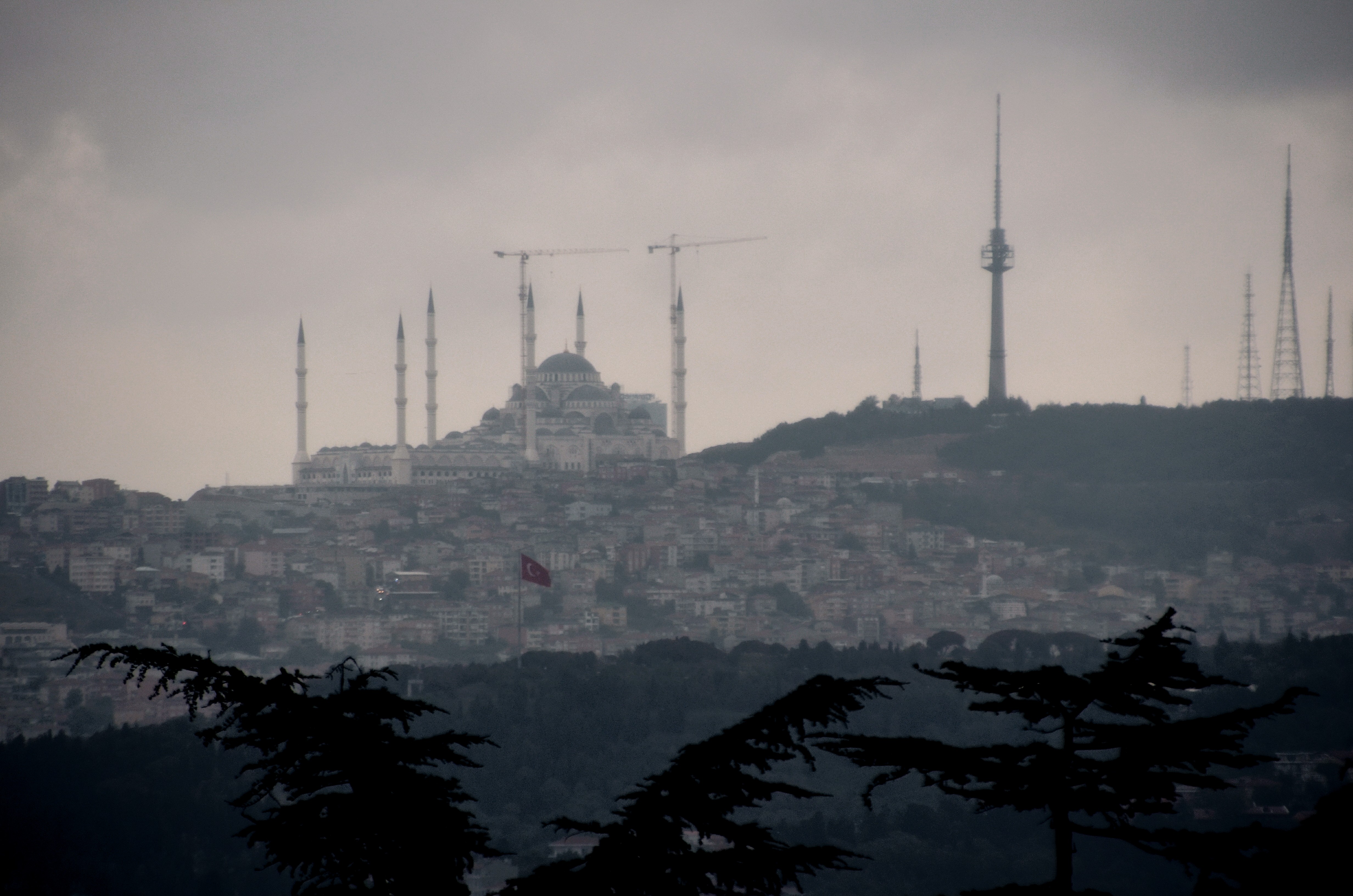 But Istanbul is also a great place. The city is so full of ancient history that you don't know where to start your visit. Exploring the city together with Anna was awesome! We visited the Hagia Sofia, the Galata area and discovered many small side streets and quarters with local restaurants. Which is also what made the  goodbye after 4 days so hard…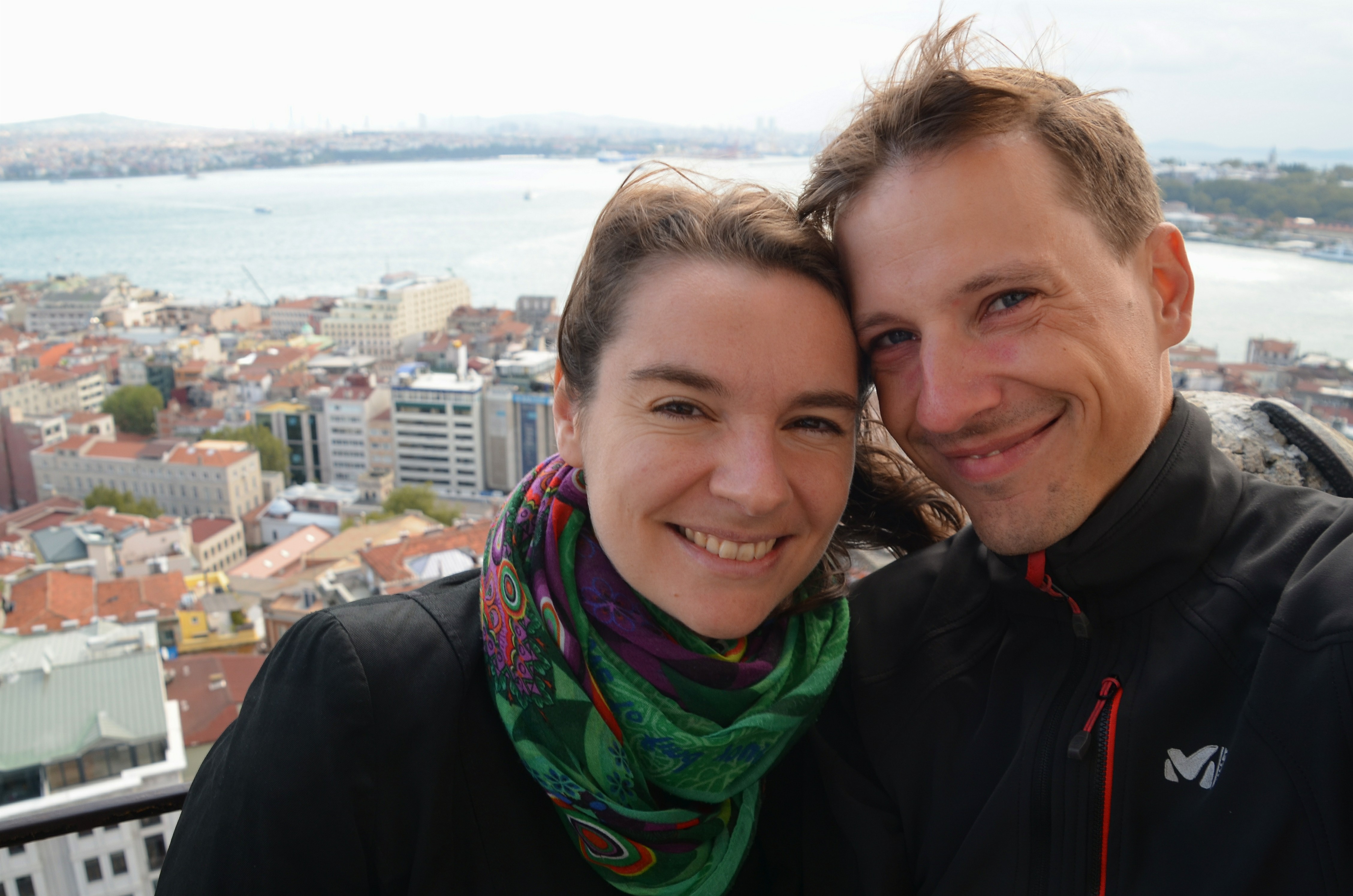 Living among Turks
On my most depressed day, alone and home-sick, I luckily had scheduled a meeting with Didem, the sister of a Turkish cyclist I had met in Austria weeks ago. Didem took me on a ferry to the Asian side of town where we spent half the night with her friends eating, drinking and chatting. Everyone was super friendly and by the end of the night I was their guest and they the kindest hosts I could imagine.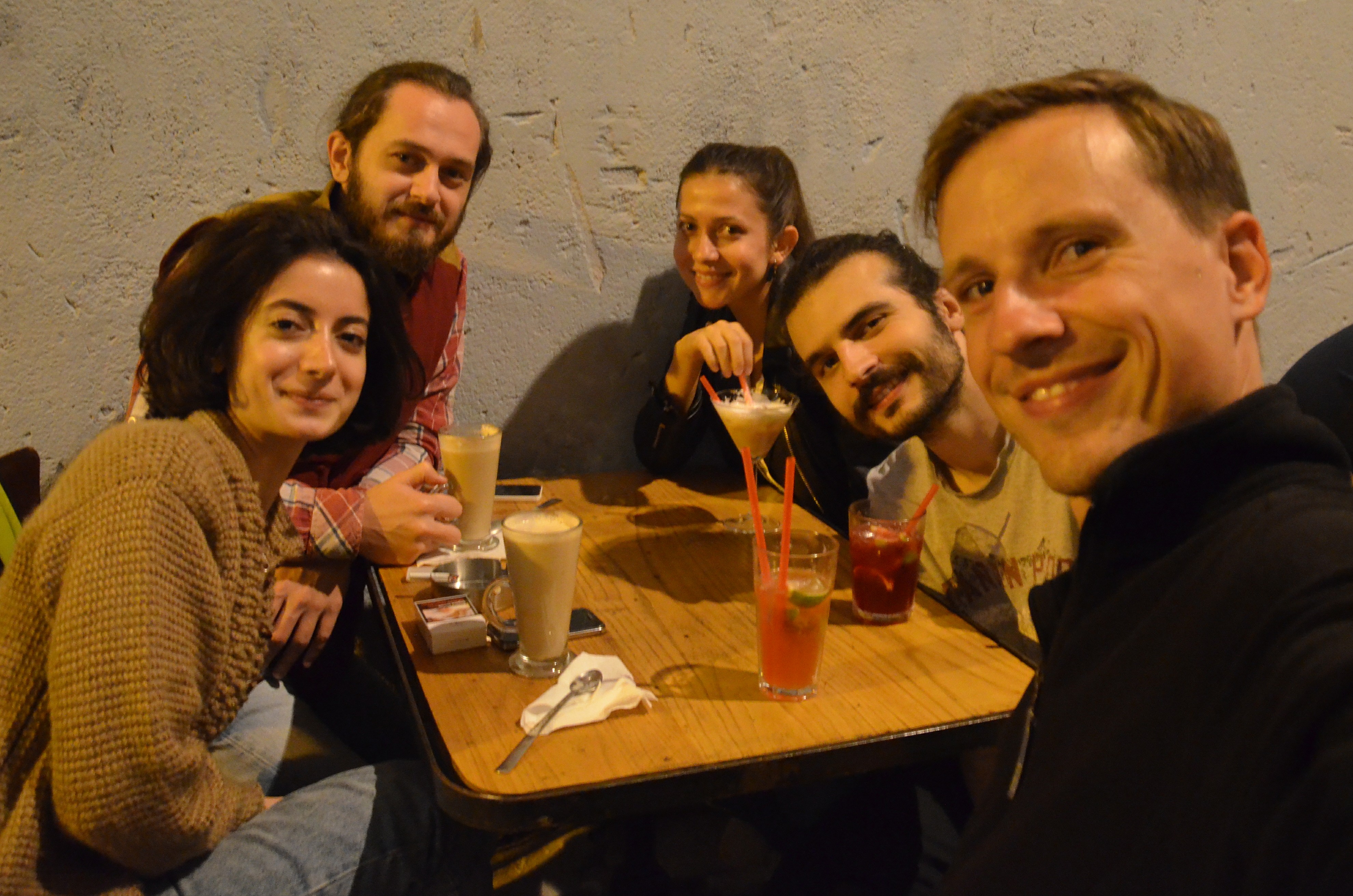 For the last few days, Didem, Ahmet, Kunter, Latif and Sezen showed me their favourite places in town, spoiled me with Turkish breakfast and hosted me in their flat-share as one of their own. There is no way I can ever repay them for their kindness (except if they ever decide to visit Brussels!).
Last night they joined me for a classical concert of contemporary Turkish composers from which the pieces of Betin Güneş gave me hope that classical music does not have to end with Wolfgang Amadeus.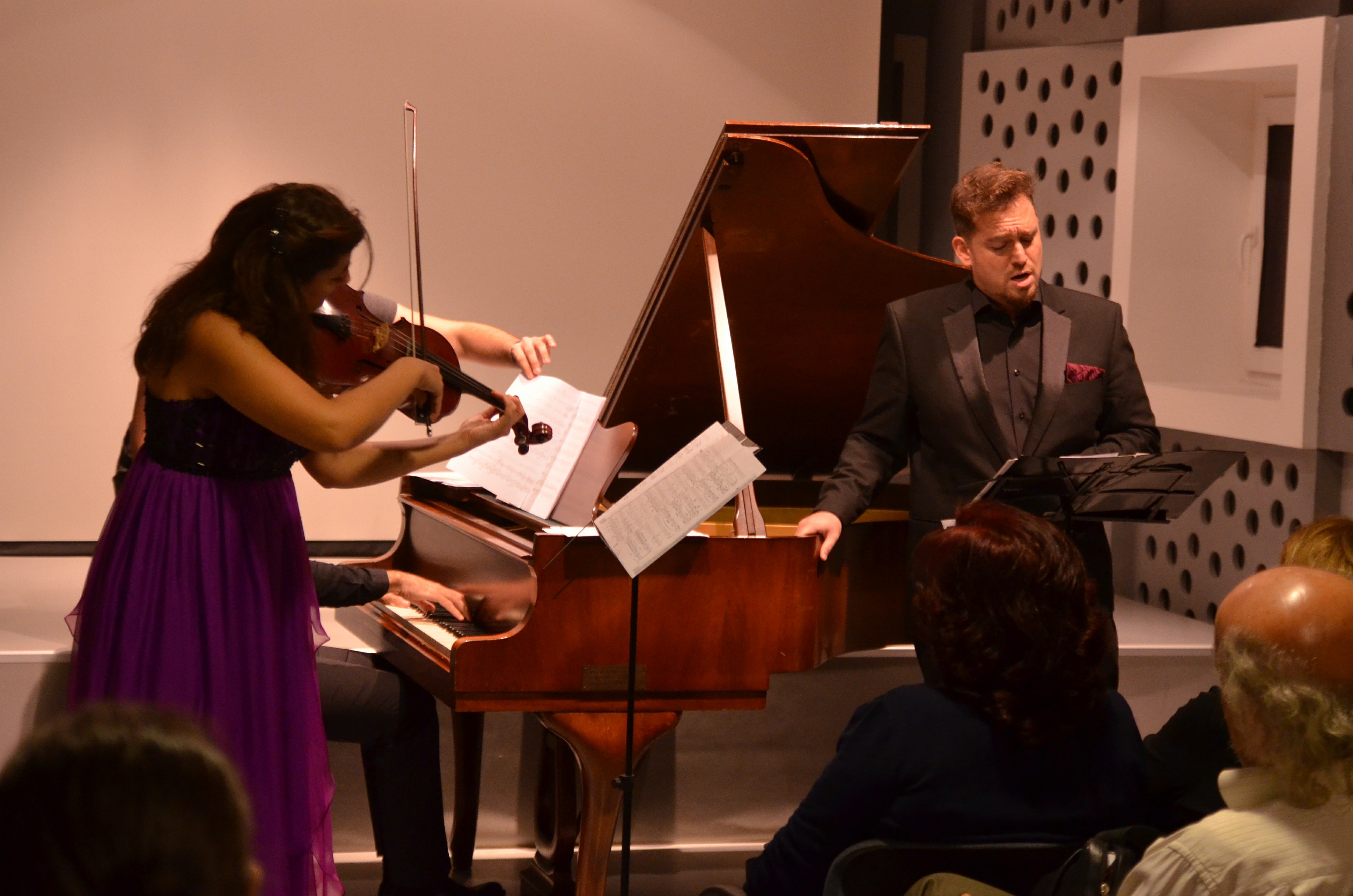 As a German kebab fan I was particularly curious to learn more about Turkish cuisine. Starting with Turkish tea and coffee, I made my way to the well-known dürüm and lamacun to kumpir (grilled potato stuffed with all kinds of things), künefe, katmer with kaymak (the best non-chocolate deserts I ever had) and even tahin pekmez, a sesame-based spread or dip which is eaten with bread or just pure from the spoon. 😉
What lies ahead
Tomorrow I will have to leave my new friends and cycle on. To spare me the hassle of finding my way out of this Moloch city I decided to take a ferry south across the Sea of Marmara to reach the city of Bursa and after that the Mediterranean. Fun fact: Bursa is partner city of my hometown Darmstadt since 1971 (I swear I didn't know!) and has a "Darmstadt Street" which I will try to visit. And guess what: Darmstadt also has a Bursastraße!
After Bursa I also hope to meet Jona again, who is just about to finish his traverse of northern Greece. I can't wait to have some company again on the road! 🚴💨